INGREDIENTS
Rossi Moscato Sangria (the star)
Red Apples (about 4)
Ice Cubes
Glasses
Blender
Straws
DIRECTIONS
Slay this season with Rossi Moscato Sangria Fall Slushies!
This fall, your blender is back. Back from the murky depths of bottom shelf limbo and straight to the front of this season's coolest fruit fusion trend: the Rossi Moscato Sangria Fall Slushy. And everyone's talking. Why? Uh, it's just an avant-garde vortex of crisp apple sweetness and icy Sangria sophistication... that's all! And the best part (besides the Rossi part, of course)? It's just 4 fierce steps away. So prep your counter for fall flavor couture Rossi fans cause this frozen craze is comin in haute!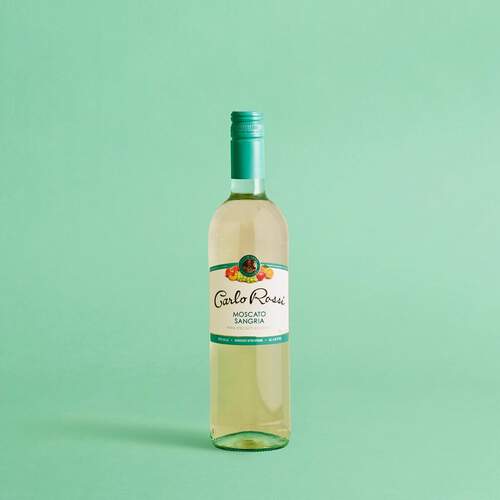 1. Set the stage. Gather your ingredients!
2. Spoil the star. Rossi Moscato Sangria didn't choose to be fashionably flavorful this fall. Fashion and flavor chose Rossi. And now, it's Moscato Sangria's time to shine. Pour like you've never poured before (about 3 cups), right into your blender. It'll thank you later. Or y'all can thank each other now, if you want. Totally up to you.
3. 86 the skins. Beauty is pain. Thankfully, your apples don't know the meaning of either. Or that they're apples. Or anything. So peel and chop! Chop-chop! And when you're done chop-chopping, toss those bad boys in the blender and meet us at step 4.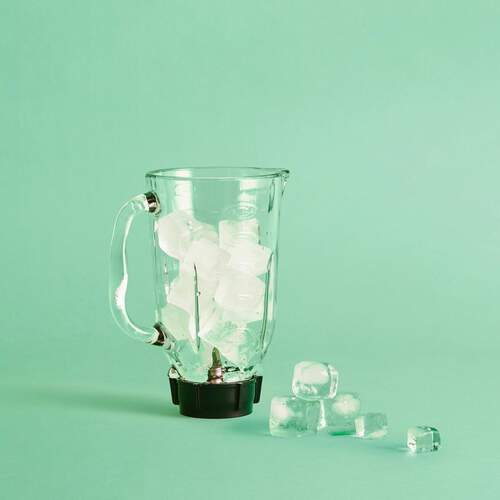 4. Blend until stunning. Set your blender to beautify and drop in ice cubes until your Moscato Sangria and apple slush are like, super chill and really feeling their perfect, enviable slushy consistency. Maybe they were born with it? Hahaha. Nah, that's all you.
5. Strike a pose. Pour the latest into your greatest glasses and accessorize with chic straws, and a dash of cinnamon (if you're feeling spicy). Cue music...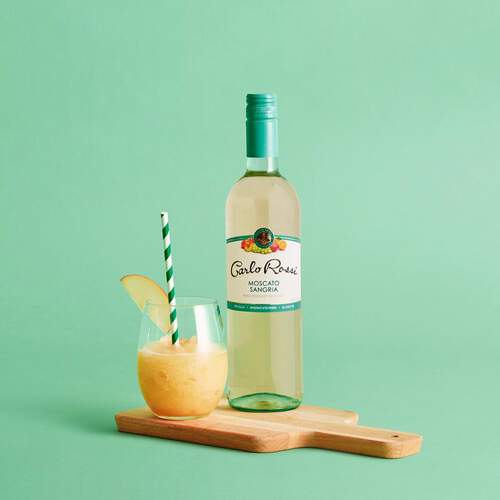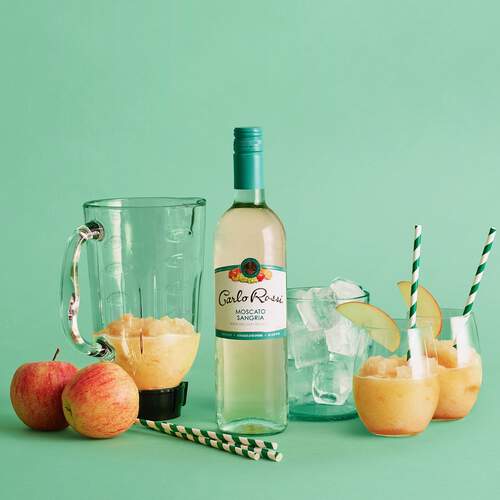 How bout them apples? Next up... Paris, Milan... lunch! This slushy's making waves like nobody's business. And we're so proud. That's our business. Rossi Moscato Sangria, apples, ice - tearing up the kitchen just in time for everyone's favorite fall festivities. Getting emotional over here. Might cry. Or, is that brain-freeze? Oh god. Sip people, sip.